A friend gave me the link to this photo cube and light set up online. So I purchased it to improve my jewelry photography.
Light cube with 4 colors: red, blue, black and white (not shown)
Lights included
My old set up - poster board with 3 lights
1st pictures with new set up (definitely needs something different)
Kippah photo with new set up
Kippah with new lights and overhead light (I think)
So, after 4 years of improving my photography quality (and still needing work on some items), with the photo cube, I seem to be back at square 1.
I'm not sure that I'll be keeping this item:
The lights do not have adjustable legs to change the height.

The cube has to be folded up and laid flat on my table because of our cats (more time to set up and take down)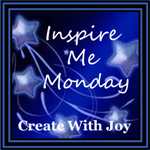 I'll have to test some other jewelry items to see what it does (hoping I have time before my show this weekend).
What would you do about this if you were me? Do you have time during the holiday season to play with new lighting, etc.?